Air Classifiers Lineup
Nisshin offers a comprehensive lineup from compact high-functionality laboratory type classifiers to large classifiers for mass production. Furthermore, certain powder properties require a high level of wear resistance and adhesion resistance for the air classifier body, and optional special specification equipment is also available in response to this.
As a unit operation of powder processing, classification increases material and product added value, and greatly influences final product quality and performance.
Swirling airflow-driven air classifier
Aerofine Classifier
This is a swirling airflow-driven air classifier which is particularly good for classifying fine powder with low specific gravity. With Nisshin's sophisticated, proprietary swirling airflow control technology, outstanding performance is now possible even for classification at the submicron level with powerful adhesion that was previously difficult. Stable operation has been realized by setting classification points with our propriety technique, in addition to making adjustments to centrifugal force and drag by controlling airflow.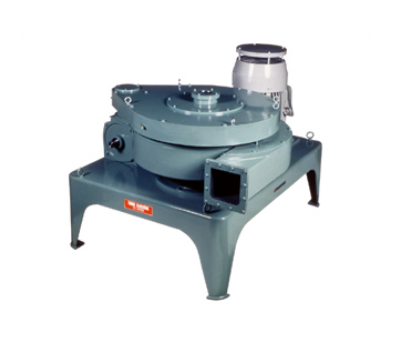 Forced vortex type air classifier
Turbo Classifier
This forced vortex type precision air classifier is the world's first to realize submicron level classification.
The centrifugal force produced by the rotor rotation and the drag of the air passing through the equipment ensures high-precision, high-efficiency classification for powders in a wide variety of fields. Setting centrifugal force and drag independently, and enabling remote operation and PID control makes it extremely easy to adjust and maintain classification points.
The Turbo Classifier was awarded one of the Best 10 New Products Award by the NIKKAN KOGYO SHIMBUN.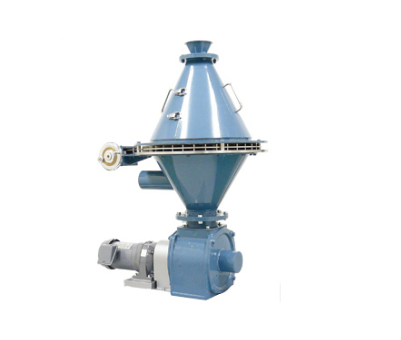 Semi-free vortex type air classifier
Eddy Classifier
This semi-free vortex type air classifier employs a simple mechanism with no drive unit. Thoroughly investigating the trajectory of particles in the vortex has made it possible to realize high-volume classification with a compact unit. The Eddy Classifier boasts a classification performance in the 100 micron order.
The classification point is determined by the vane angle, which can be easily adjusted. Furthermore, the compact size of the equipment makes maintenance easy.
Sales Representatives & Contacts
Click here to discuss matters or submit inquiries relating to Nisshin Engineering global network of sales representatives or equipment.