Company Info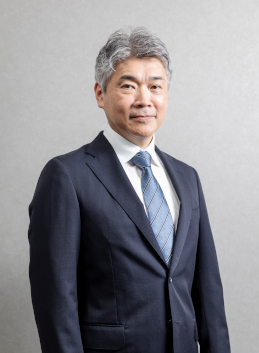 Hiroshi MurataPresident
Nisshin Engineering Inc.
Proposing future technologies with a young workforce and wealth of experience in the field.
Nisshin Engineering Inc. was spun off from the Technology Division of Nisshin Flour Milling Inc. (currently, Nisshin Seifun Group Inc. "Holding Company") in 1972 and established as a company mainly engaged in engineering consultant services.
Maintaining the powder processing technologies as its core area, the company subsequently expanded its operations in three major business fields: powdered food-related plant engineering (e.g. large-sized silos, flour milling plants, bakery plants, and noodle-making factories); sales of self-developed powder handling machinery (e.g. pulverizing and classifying machines); and powder processing services using the powder handling machinery with excellent features.
In the plant field, the company has expanded its business into a wide variety of areas including bento (packed meal) and ready-made food, drink, medical and cosmetic products, and electronic materials, and is currently highly evaluated by its customers. In the field of machinery and equipment, the self-developed powder handling machinery is serving effectively in the areas of foodstuffs where safety and security are expected and of information technologies where precision powder handling technology is required. Besides those fields, in pulverization/classification processing using the powder handling machinery with superior features and nanoparticle processing by thermal plasma, various services ranging from low-volume manufacturing for engineering to high-volume manufacturing in a dedicated plant are now available to satisfy outsourcing needs of our customers.
Built on the advancement in the three fields as core pillars of its business, Nisshin Engineering Inc. is committed to grow further as an engineering firm that is trusted and counted on by customers, maintaining the "powder technologies" and "food plant construction" as its core technologies.
Sales Representatives & Contacts
Click here to discuss matters or submit inquiries relating to Nisshin Engineering global network of sales representatives or equipment.