Pulverizers Lineup
Nisshin offers a comprehensive lineup of pulverizers performing at different feed rates from table-top to mass production airflow-driven pulverizers and from mechanically-driven pulverizers for use in laboratories to those used in mass production. Each machine is capable of producing fine powder, but without the excessive pulverizing you'd expect.
We also offer a variety of proposals in response to customer requirements in order to prevent quality deterioration caused by the heat generated when pulverizing heat-sensitive materials.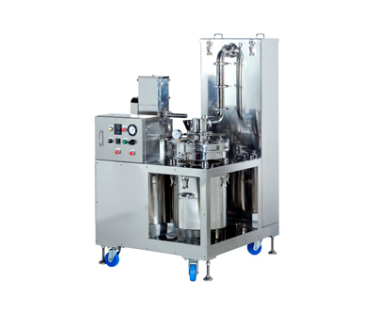 Airflow-driven pulverizer
Super Jet Mill
This is a an airflow-driven fine pulverizer (jet mill) equipped with high-performance classification mechanism capable of producing a sharp product particle size distribution.
Of the numerous pulverizers on the market, the Super Jet Mill is equipped with a proprietary pulverizing mechanism capable of extremely sharp pulverizing up to several μm. By thoroughly investigating the movement of particles inside equipment through calculations and testing, Nisshin has realized a construction capable of suppressing coarse powder contamination in products, allowing products to be pulverized finer than ever before.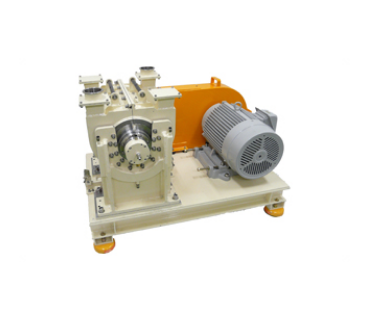 Mechanically-driven pulverizer
Super Rotor/Blade Mill
The Super Rotor is the optimum equipment for the fine pulverizing of plastics, etc.
The Blade Mill is capable of pulverizing raw material containing much elastic or fibrous material.
High-efficiency fine pulverizing up to several μm has been achieved by harnessing the powerful downstream produced in the narrow gap between the fixed liner with proprietary groove shape and the high-speed rotor.
Sales Representatives & Contacts
Click here to discuss matters or submit inquiries relating to Nisshin Engineering global network of sales representatives or equipment.